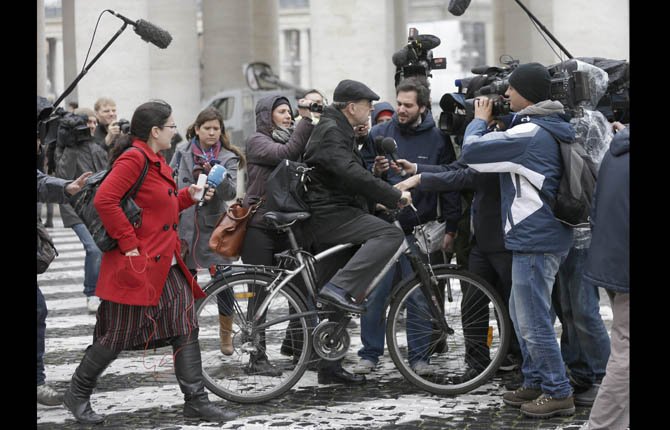 Crazy Days in Italy
Cardinal Philippe Barbarin is surrounded by reporters after a cardinals' meeting March 6 at the Vatican. These are crazy days in Rome - where limbo reigns in parliament and papacy after February elections produced no clear leader of the country and the pope resigned. Romans are living truly surreal times when a bearded comedian whose surname means "cricket" is now one of the nation's most powerful leaders, and aging cardinals from around the world are mobbed by paparazzi as if they were Hollywood starlets.

Stories this photo appears in:

WASHINGTON (AP) — A Republican senator and tea party favorite from Kentucky used an old-style filibuster lasting nearly 13 hours to take control of the chamber and block Senate confirmation of John Brennan's nomination to be CIA director.