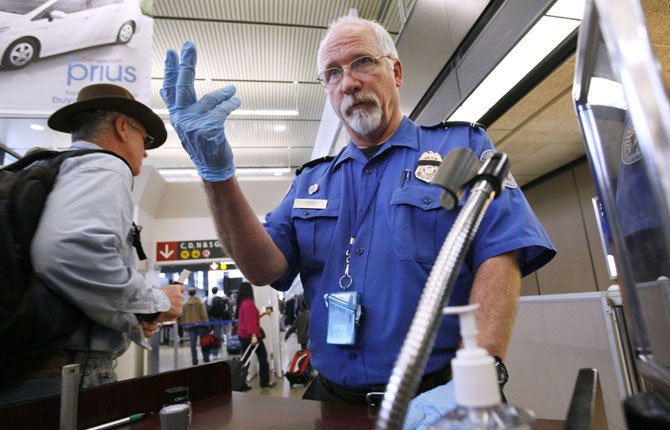 TSA OFFICER Robert Howard signals an airline passenger forward at a security check-point Jan. 4 at Seattle-Tacoma International Airport in SeaTac, Wash. Flight attendants, pilots, federal air marshals and even insurance companies are part of a growing backlash to the Transportation Security Administration's new policy allowing passengers to carry small knives and sports equipment like souvenir baseball bats and golf clubs onto planes.

Stories this photo appears in:

NEWPORT (AP) — Scientists at Oregon State University's Hatfield Marine Science Center in Newport are monitoring the possible spread of plant and animal life carried to the Northwest coast on debris from the 2011 Japanese tsunami. Docks that washed ashore last summer at Newport's Agate Beach and in December on Washington's Olympic Peninsula carried non-native species. Most were scraped off and destroyed.