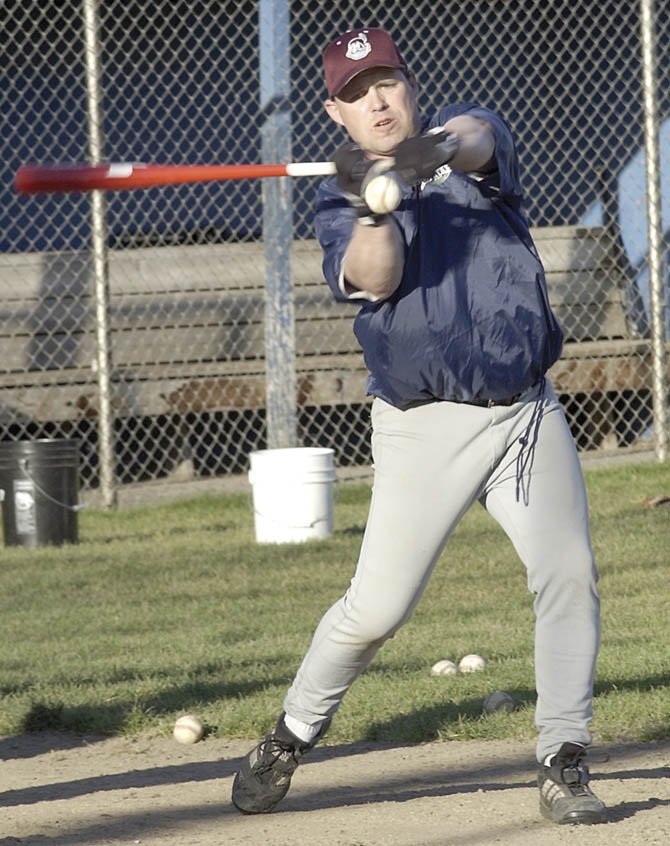 Steve Sugg, baseball coach at The Dalles, raps out a fly ball to an outfielder in practice during the 2003 campaign. Sugg helped lead a dominant baseball run in TD with 300 career wins and multiple state titles.
Stories this photo appears in:

Steve Sugg — a Hall of Famer. Even he had a hard time believing it. Upon reading a letter sent from Pete Ness of the Oregon High School Coaches Association, Sugg could not believe what he read – he had been selected as a member of the OBCA Hall of Fame.