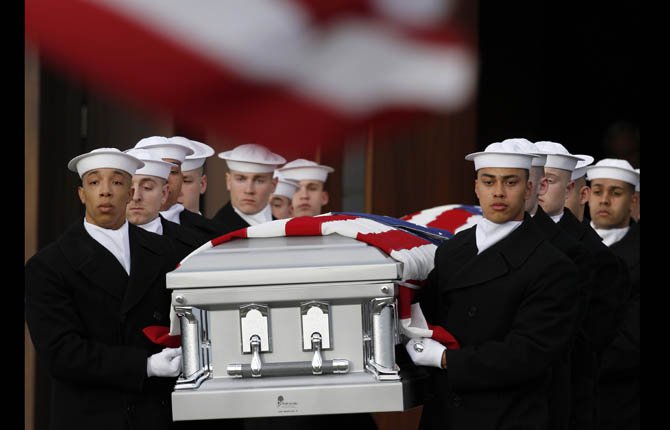 Honored Dead
Two Navy Honor Guard teams carry two caskets of remains as they depart Fort Meyer Memorial Chapel during services to honor two sailors from the Civil War ship, the USS Monitor, March 8 in Arlington, Va. A century and a half after the Civil War ship the USS Monitor sank, two unknown crewmen found in the ironclad's turret were buried at Arlington National Cemetery. Friday's burial may be the last time Civil War soldiers are buried at the cemetery.

Stories this photo appears in:

BEIRUT (AP) — Syrian rebels on Saturday freed 21 U.N. peacekeepers after holding them hostage for four days, ending a sudden entanglement with the world body that earned those trying to oust President Bashar Assad a flood of negative publicity.