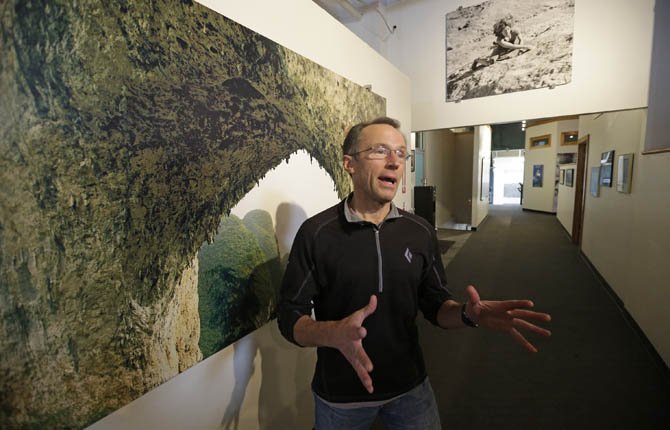 Peter Metcalf, president and CEO of Salt Lake City-based Black Diamond Inc., speaks during an interview, in Holladay, Utah. The nomination of Sally Jewell, a mountain-climbing CEO, underscores the growing power and influence of outdoor recreation as an economic and political force. "It's a total game-changer, a recognition of changes in how public lands are used," said Metcalf, a maker of ski and climbing gear and apparel. "Politics in Washington have finally caught up with reality."
Stories this photo appears in:

SALT LAKE CITY — She doesn't wear a cowboy hat favored by traditional picks for interior secretary. Sally Jewell prefers fleece and Gore-Tex jackets and wears a safety helmet when she needs it for scaling cliffs, skiing or kayaking.