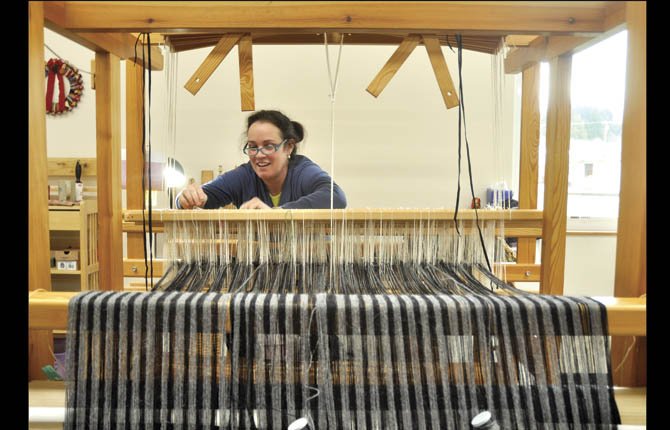 KATHY SEMMES uses a loom of Skandinavian design to weave a black and gray design of alpaca yarn. It is quieter and requires a lighter touch on the foot pedals than some other looms.
Stories this photo appears in:

Throughout time, women have gathered together to spin and weave, providing for their families and sharing the common bonds of their gender. Though many clothes today are made by machine, enclaves of women (and a few men) continue to observe this ancient tradition. The Weavers: First of two parts ODELL — The colors range from muted creams and beiges, blacks and grays, to brilliant reds, rusts and blues when the Grace Carter Weavers gather Fridays in Odell to work on their various projects.