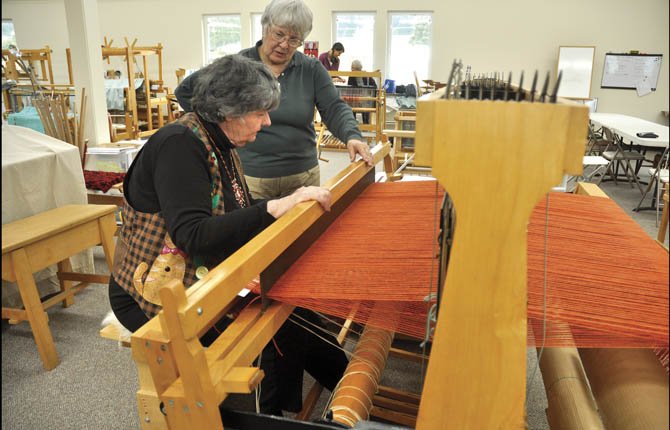 LINDA FRIZZELL, seated, gets some advice from veteran weaver Dottie Smith on a woolen fabric project bound to upholster chairs at Timberline Lodge.
Stories this photo appears in:

Throughout time, women have gathered together to spin and weave, providing for their families and sharing the common bonds of their gender. Though many clothes today are made by machine, enclaves of women (and a few men) continue to observe this ancient tradition. The Weavers: First of two parts ODELL — The colors range from muted creams and beiges, blacks and grays, to brilliant reds, rusts and blues when the Grace Carter Weavers gather Fridays in Odell to work on their various projects.