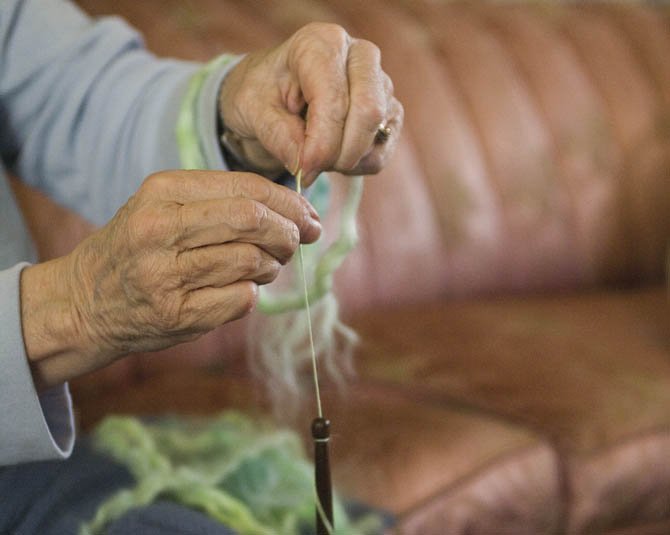 Judy Bayley uses a drop spindle.
Stories this photo appears in:

Throughout time, women have gathered together to spin and weave, providing for their families and sharing the common bonds of their gender. Though many clothes today are made by machine, enclaves of women (and a few men) continue to observe this ancient tradition. The Spinner Second of two parts The hum of conversation goes hand in hand with the soft whir of spinning wheels as the Columbia Fibres Guild spinners meet at Fran Connolly's house on a Tuesday morning. "We're the fun bunch," said Linda Bollmer with a chuckle. But that's not all.