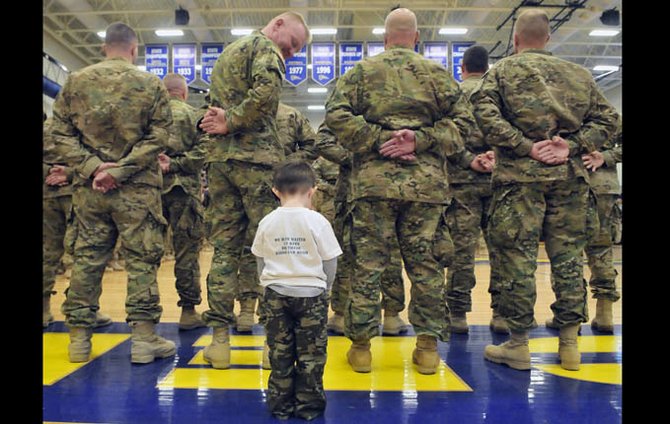 Standing at Attention
3-year-old Seth Byers looks at his father Chief Warrant Officer 3 Todd King, for the first time as more than 160 local soldiers from the 507th Engineer Battalion returned home during a homecoming event at Portage, Mich. Central High School's gymnasium, March 9, after a 10-month deployment in Afghanistan.

Stories this photo appears in:

TEHRAN, Iran (AP) — Senior Iranian clerics have scolded President Mahmoud Ahmadinejad for consoling Hugo Chavez's mother with a hug — a physical contact considered a sin under Iran's strict Islamic codes. The rebuke follows a widely published photo showing Ahmadinejad embracing Chavez's mother at the funeral of the late Venezuelan president in what is seen as taboo-breaking behavior in Iran.