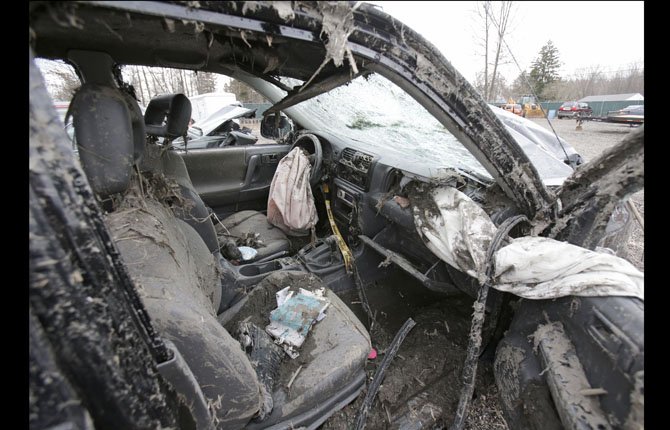 This March 11 photo in Southington, Ohio shows the interior of a vehicle where six people died in a crash early Sunday in Warren, Ohio. The crash is creating talking points for parents of teenagers.
Stories this photo appears in:
NEW YORK (AP) — There were lies told to parents, a car with five seats carrying eight teens, and an unlicensed driver. The car was speeding. No seat belts were used.