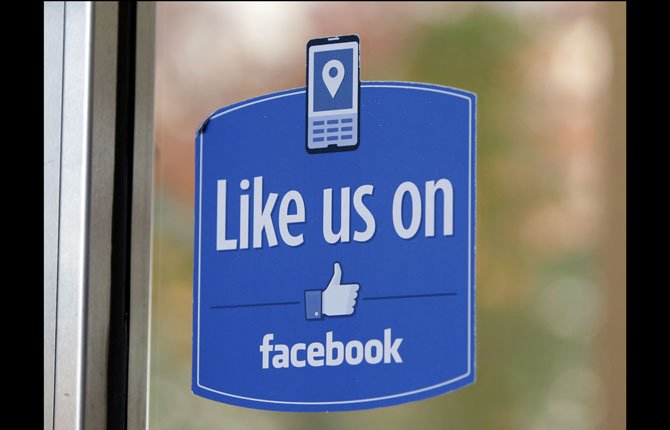 FILE - In this Dec. 13, 2011 file photo, a sign with Facebook's "Like" logo is posted at Facebook headquarters near the office for the company's User Operations Safety Team in Menlo Park, Calif. A study by researchers at Cambridge, published Monday, March 11, 2013 in the Proceedings of National Academy of Sciences, has found that clicking the social network's friendly blue "like" buttons may reveal more about people than they realize.
Stories this photo appears in:

LONDON (AP) — Clicking those friendly blue "like" buttons strewn across the Web may be doing more than marking you as a fan of Coca-Cola or Lady Gaga. It could out you as gay. It might reveal how you vote. It might even suggest that you're an unmarried introvert with a high IQ and a weakness for nicotine.