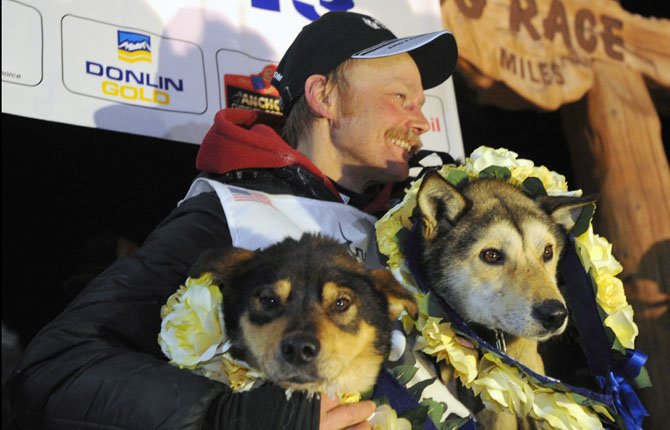 Mushing Champs
Mitch Seavey became the oldest winner and a two-time Iditarod champion when he drove his dog team under the burled arch in Nome, Alaska on Tuesday evening, March 12. Leaders Tanner, left, and Taurus are photographed with Mitch Seavey after wining the dog race.

Stories this photo appears in:

PORTLAND, Ore. (AP) — Faced with a backlash against their ban on gays, the Boy Scouts of America are surveying their members on a potential change in policy. A questionnaire distributed to 1.1 million adult Scouts uses fictional situations to discern where Scouting's membership falls on questions of homosexuality, gays camping with children and gays in church leadership. It allows adult Scouts to indicate a range of feelings, from strong support to strong opposition to the ban on gays.