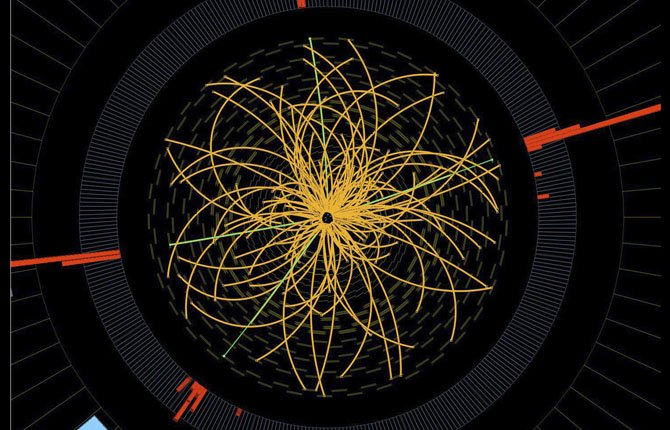 This 2011 image provided by CERN, shows a real CMS proton-proton collision in which four high energy electrons are observed in a 2011 event. The event shows characteristics expected from the decay of a Higgs boson.

Stories this photo appears in:

GENEVA (AP) — Scientists working at the world's biggest atom smasher near Geneva have announced they are now confident that the new subatomic particle discovered last summer is a version of the long-sought Higgs boson. The particle bears key attributes of the so-called "God particle" that was theorized nearly a half-century ago as fundamental to the creation of the universe. It took thousands of scientists from around the world to hunt the particle in the atom-smasher operated by CERN, the European Organization for Nuclear Research.