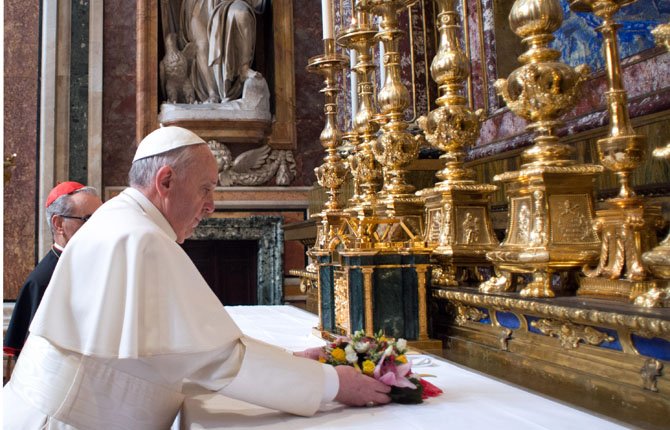 Pope Francis puts flowers on the altar inside St. Mary Major Basilica, in Rome, Thursday, March 14. Pope Francis opened his first morning as pontiff by praying Thursday at Rome's main basilica dedicated to the Virgin Mary, a day after cardinals elected him the first pope from the Americas.
Stories this photo appears in:

VATICAN CITY — Pope Francis put his humility on display during his first day as pontiff Thursday, stopping by his hotel to pick up his luggage and pay the bill himself in a decidedly different style of papacy than his tradition-minded predecessor, who tended to stay ensconced in the frescoed halls of the Vatican.