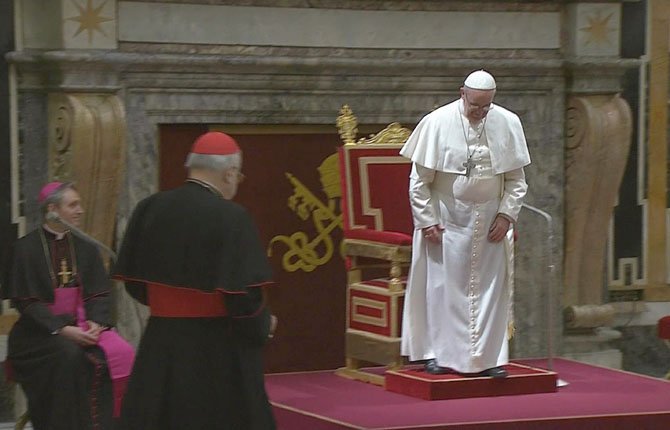 Pope Francis prepares to greet cardinals in Sala Clementina, at the Vatican, Friday, March 15, 2013. The newly appointed Pope Francis stumbled after being introduced to the College of Cardinals, but did not fall and quickly recovered. Cardinal Angelo Sodano, second left, introduced the pope to the College of Cardinals.
Stories this photo appears in:

VATICAN CITY — Like his predecessor, Pope Francis reached out to Rome's Jewish community at the very start of his pontificate, pledging to continue to strengthen the increasingly close ties between Catholics and Jews.