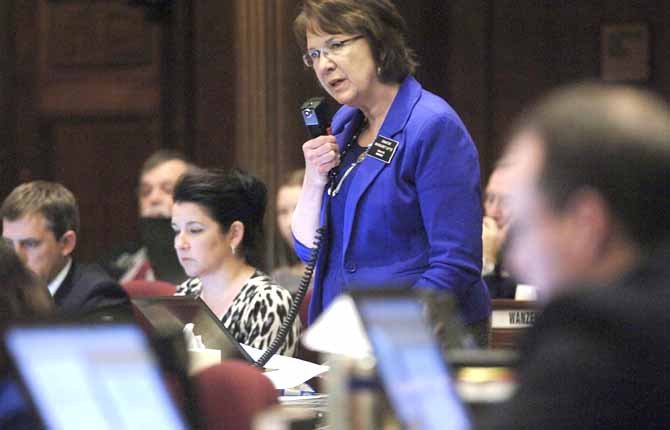 North Dakota state Sen. Margaret Sitte, R-Bismarck, speaks in favor of HB1305 during the chamber floor debate at the state Capitol, March 15 in Bismarck, N.D. The North Dakota Senate overwhelmingly approved two anti-abortion bills Friday, one banning abortions as early as six weeks into a pregnancy and another prohibiting the procedure because of genetic defects such as Down syndrome. If the governor signs the measures, North Dakota would be the only state in the U.S. with those laws.

Stories this photo appears in:

BISMARCK, N.D. — As oil-rich North Dakota moves toward outlawing most abortions, it's in a better position than most states for what could be a long and costly court battle over its restrictions.