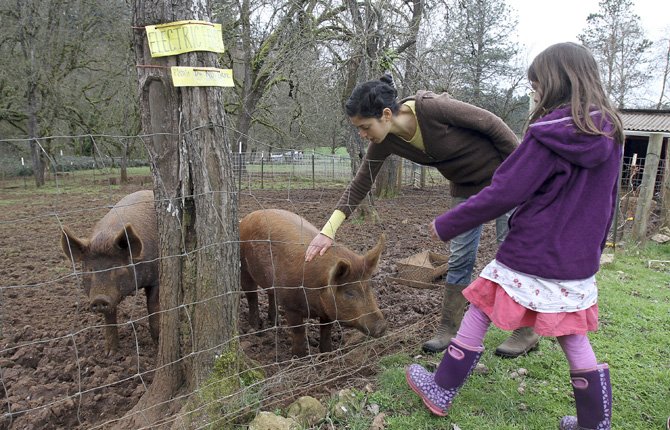 Rebecca Zimbel, and Olive Siegel, 8, pet the pigs while giving a tour of the GeerCrest Farm, between Silverton and Salem on March 10. For the past several months, GeerCrest Farm has been hosting open houses on the second Sunday of the month, allowing visitors to get an intimate look at life on the farm.

Stories this photo appears in:

SALEM (AP) — A historic family farm that traces its first owners to settlers from the Oregon Trail in 1847 is connecting with city dwellers to keep alive its agricultural traditions.