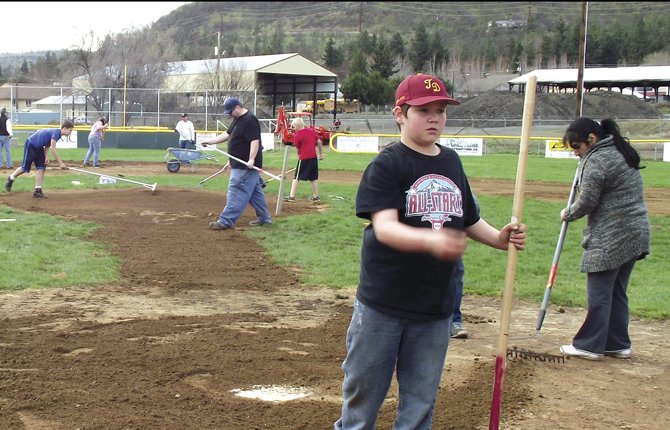 Justin Eiesland flips a pebble off the diamond near home plate as he and a host of other volunteers work to get Kramer Fields in shape for the coming Little League season. Opening day is April 13, but some teams will see action before that date.
Stories this photo appears in:
Getting a Little League season up and running takes a lot of time and a lot of hands. Many of those hands — more than 100 — were in action for the annual field maintenance day Saturday, March 16, at Kramer Fields. They pulled weeds, raked base paths, manicured grass lines, cleaned up dugouts and did other general maintenance as needed.