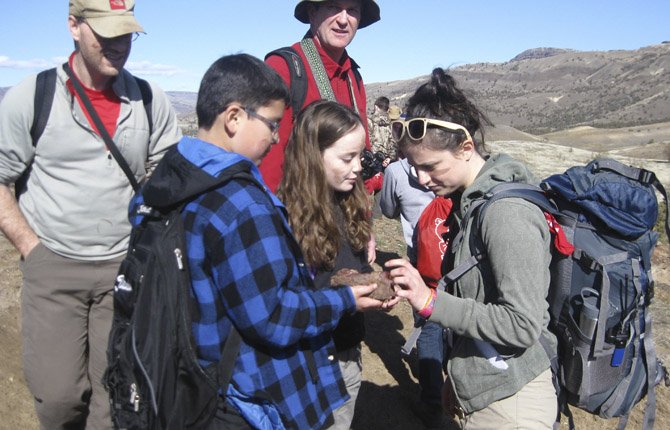 Fifth grader Aidan Telles, left, and third grader Zora Richardson, center, examine a piece of the fossil record with OMSI instructors and adult leaders.
Stories this photo appears in:

Students in the Talented and Gifted program at North Wasco County School District 21 had the opportunity for a little extra enrichment this month at outdoor school. The trip on March 6-8 included camping, hiking, exploring fossils, using a telescope and learning about Native American culture at the Hancock Field Station in the vicinity of Fossil, Ore.