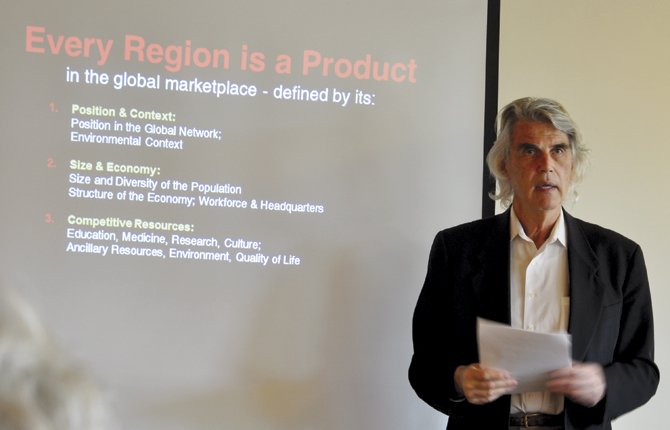 MICHAEL GALLIS, one of the country's leading experts in regional development strategies, speaks about local opportunities before a group of about 30 people interested in local growth March 14 as part of a Port of The Dalles strategic planning meeting.
Stories this photo appears in:

What's the next big trend that The Dalles needs to pick up on to boost its economy? That was the question posed to Michael Gallis, a strategist from North Carolina, during a strategic planning presentation March 14 put on by the Port of The Dalles.