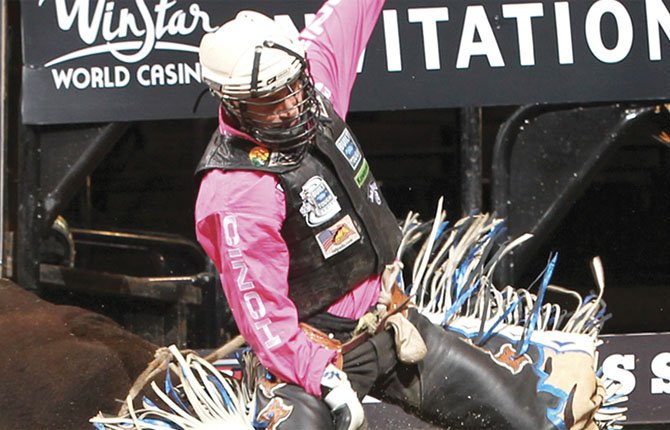 PROFESSIONAL bull rider Shane Proctor balances himself on a recent mount. Proctor, out of Grand Coulee, Wash. is currently ranked No. 1 in the professional bull riders circuit with 4,423.37 points.
Stories this photo appears in:

Although slight of build at 5-feet-8 inches tall and tipping the scales at 165 pounds, Shane Proctor has proven that he is as tough as they come in the Professional Bullriders circuit.