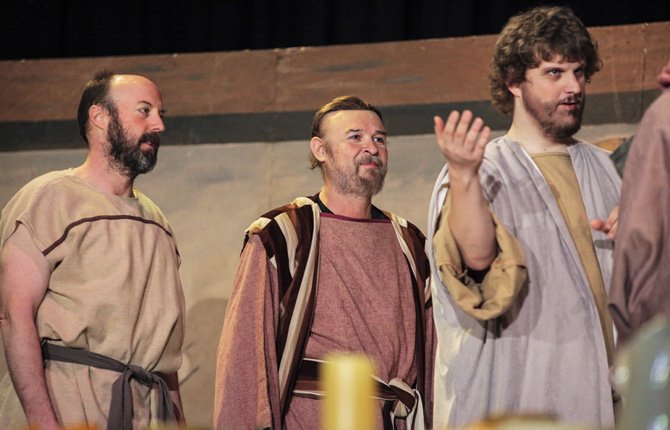 Nick Lindskoog, at right, portrays the Disciple Andrew as he greets Jesus at the Last Supper scene from last year's production of the Last Days of Jesus. At left is Bill Palmer, who played James the Lesser; and center is Ramón Flores as Thaddeus.
Stories this photo appears in:

Since he was a little kid, Nick Lindskoog has loved to watch the Last Days of Jesus passion play in The Dalles. This year will be his third year as a member of the cast. He plays the Disciple Andrew, and he is the first developmentally disabled person to have a role in the play, said his mother, Connie Lindskoog.