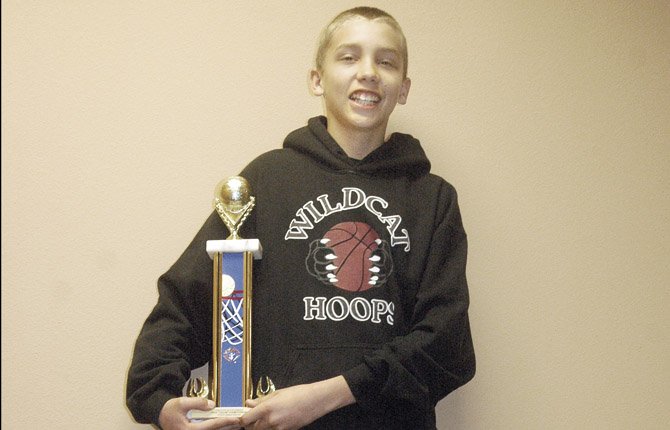 THE DALLES MIDDLE SCHOOL hoops player Dakota Murr proudly displays his state trophy after winning last weekend in Eugene. After hitting 22 of 25, Murr went to an extra session and drained all five shots to claim the gold.
Stories this photo appears in:

One miss and a free throw state championship would last another round. Two misses and he would have to wait another year. Dakota Murr had to be perfect in order to claim his crown. After his opponent sank 4 of 5 free throws, Murr went last, by his choice, to see what he could do.