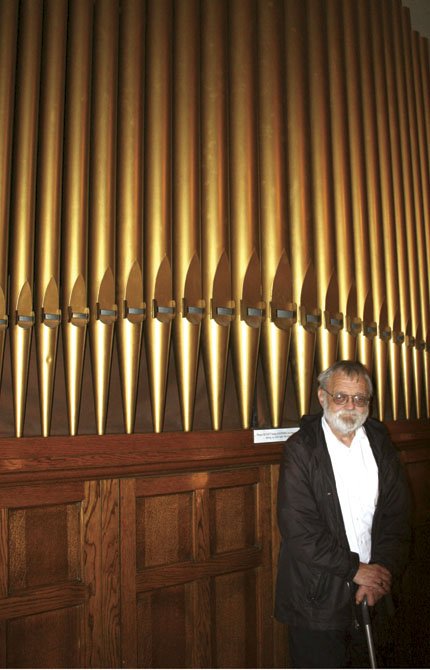 ROBERT CARSNER, organizer of the biennial Organ Crawl in The Dalles, poses March 19 with the visible pipes of the 1907 Kilgen Organ at St. Peter's Landmark.
Stories this photo appears in:

Organ Crawl Sunday ST. PETER'S Landmark at Third and Lincoln streets is the starting point for the fourth biennial Organ Crawl, which runs from 2 to 5 p.m. Sunday, April 7. The event features five historic pipe organs and five organists:

Robert Carsner has such a passion for music he decided to make a gift of it. That's how The Dalles' Organ Crawl came into existence.