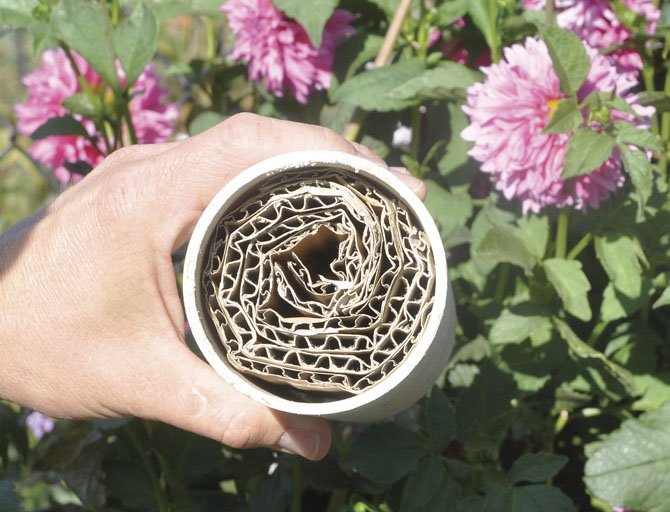 Earwigs like to get inside the flowers and eat them out. Omeg uses an earwig trap
made from PVC pipe filled with rolled cardboard.
Stories this photo appears in:

It's never too soon to be thinking about preparing for a garden full of colorful dahlias for late summer or fall. These showy, long-blooming flowers come in enough choices to satisfy just about any appetite for color, size and design. Dinner plate blooms can be as big as the china they are named after, but more petite varieties may satisfy other tastes.