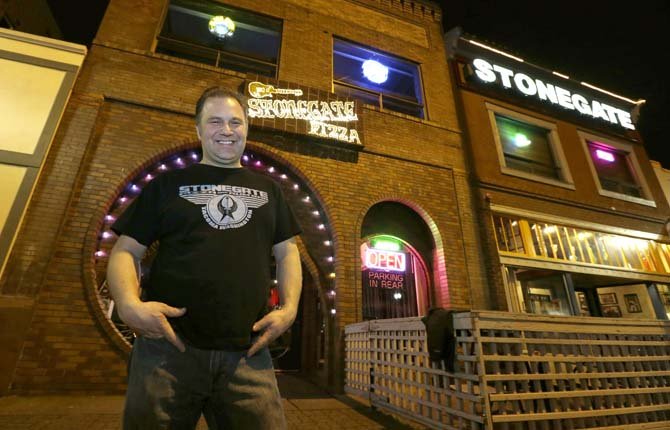 Jeff Call, owner of the Stonegate pizza-and-rum bar, poses for a photo in front of his business, Saturday, March 2, 2013, in Tacoma, Wash. Call charges patrons a small fee to become a member of the private second-floor club in the lounge area upstairs, which allows "vaporizing" marijuana, a method that involves heating the marijuana without burning it. Last fall, Washington and Colorado became the first states to legalize marijuana use for adults over 21.
Stories this photo appears in:

TACOMA, Wash. — John Connelly leaned forward on his barstool, set his lips against a clear glass pipe and inhaled a white cloud of marijuana vapor.