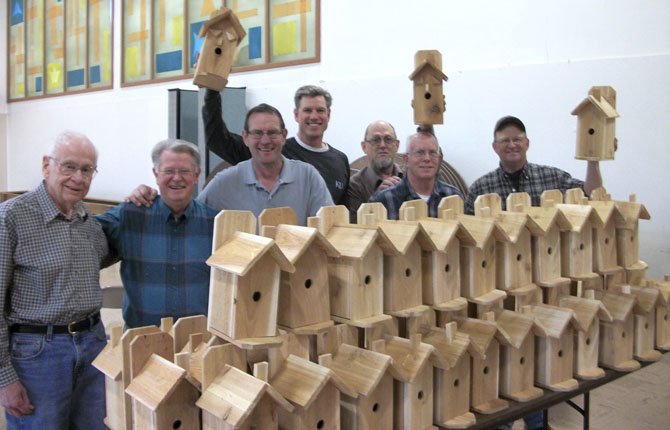 Volunteers put together bird houses for Chenowith Elementary students to decorate and take home. From left: Bill Rumble, Dill Magnuson, Dave Cornell, Keith Stelzer, Tharon Keller, Ben Neumayer and John Byers in the fellowship hall of Gateway Presbyterian Church, which made a 10-year committment to help Chenowith through volunteers and donations.
Stories this photo appears in:
To the editor: On behalf of the students of Chenowith Elementary Afterschool Extensions Program, we would like to express our sincere thanks to Gateway Presbyterian, the Masonic Lodge, The Dalles High School wood shop, and Odd Fellow Cemetery for their dedication to making the "home tweet homes" (bird houses) possible. The students expressed at great length about how much fun they had decorating their house with the various materials provided to them, and have asked when "the men" — the Gateway volunteers — would come back to visit.

Students at Chenowith Elementary recently benefitted from being able to decorate their own birdhouse, donated through a joint effort from several organizations in the community.