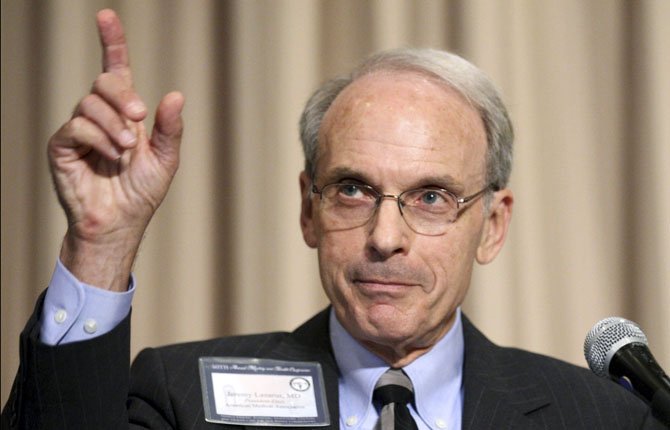 JEREMY LAZARUS, president-elect of the American Medical Association (AMA) is shown in this file photo speaking in Portland Aug. 12, 2011. The Supreme Court will struggle this week with whether it's legal for patent-holding pharmaceutical companies to pay rivals, who make generic drugs, to temporarily keep those cheaper versions of their brand-name drugs off the market. Now AMA President Lazarus said in a statement: "The AMA believes that pay-for-delay agreements undermine the balance between spurring innovation through the patent system and fostering competition through the development of generic drugs. Pay for delay must stop to ensure the most cost-effective treatment options are available to patients."
Stories this photo appears in:

WASHINGTON (AP) — The Supreme Court waded into the fight over same-sex marriage Tuesday, at a time when public opinion is shifting rapidly in favor of permitting gay and lesbian couples to wed, but 40 states don't allow it.