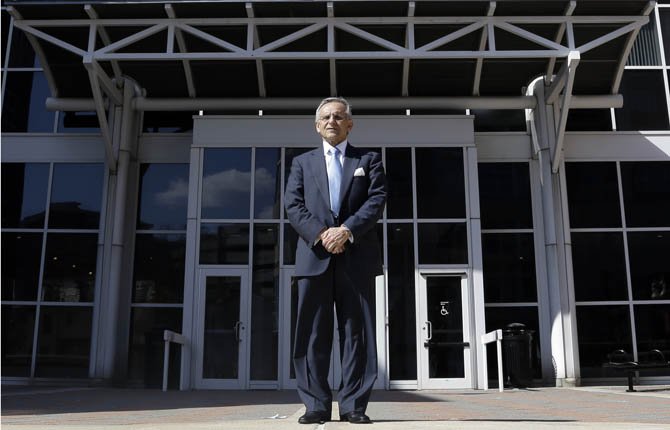 In this photograph taken Wednesday, March 13, 2013, Dr. Hooshang Amirahmadi poses for The Associated Press in New Brunswick, N.J. Amirahmadi, a professor at Rutgers University, is running for president of Iran. The liberal professor is embarking on a Quixotic quest and must still win approval from the supreme leader's Iranian supreme council, which many say won't happen. But Amirahamadi is resolute, running a grassroots campaign and tapping into Iranian expats who want to see the country open up to the west.
Stories this photo appears in:

NEW BRUNSWICK, N.J. (AP) — The man who wants to be the next president of Iran sits in a hotel lobby, steps from his office and thousands of miles away from the country he wants to lead, a distance surpassed only by the hurdles he needs to clear even to land on the ballot.