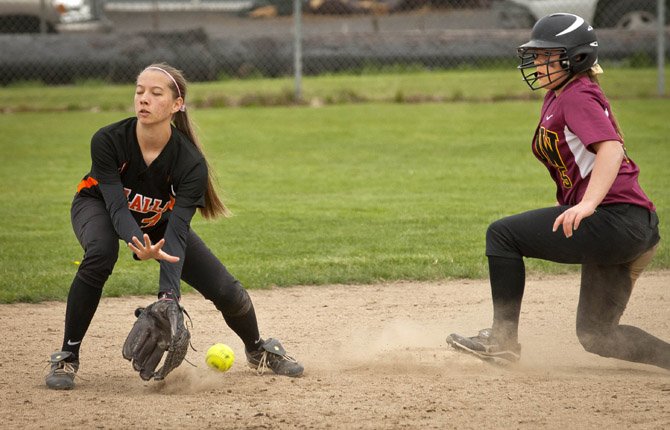 A Molalla error gives Morgan Triperinas, right, time to round second base and claim third during Tuesday's tournament game in The Dalles.
Stories this photo appears in:

Katie Helyer sure knows how to put on a show. The Dalles Wahtonka senior appropriately capped a two-game firework display with more than 430-feet worth of home runs in capping a pair of decisive wins over Molalla and Gresham at the TD Invitational Softball Tournament Tuesday in The Dalles.