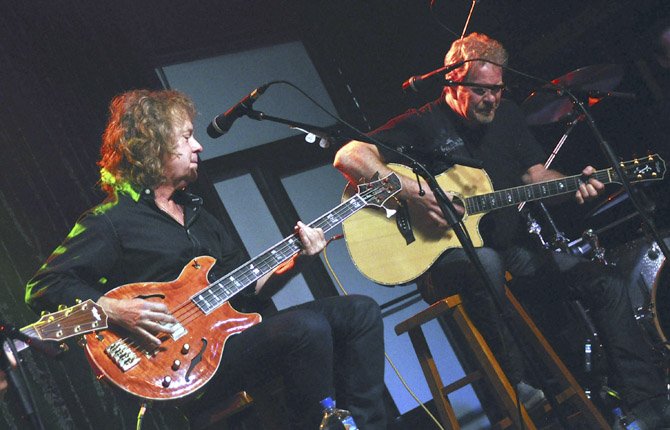 Night Ranger singer and bassist Jack Blades, left, and guitarist Brad Gillis perform at the Brennan Rock & Roll Academy in Sioux Falls, S.D. The center will give Boys & Girls Clubs members a chance to learn guitar, bass, drums, keyboards and vocals.
Stories this photo appears in:

SIOUX FALLS, S.D. — As a Boys Club kid growing up in the South Dakota city of Sioux Falls, Chuck Brennan never had the opportunity to learn an electric guitar lick or pound out a lengthy drum solo.