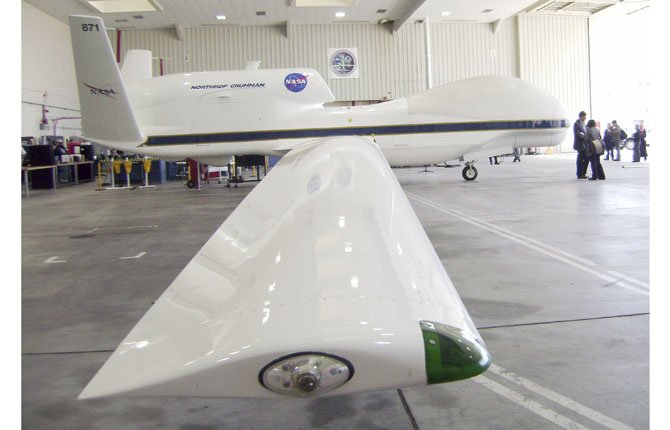 A NASA Global Hawk robotic jet sits in a hangar at Dryden Flight Research Center in Edwards Air Force Base, Calif. The Federal Aviation Administration is looking for six sites to test drones.
Stories this photo appears in:

LOS ANGELES — It's the land where Chuck Yeager broke the sound barrier, where the space shuttle fleet rolled off the assembly line and where the first private manned rocketship climbed to space.