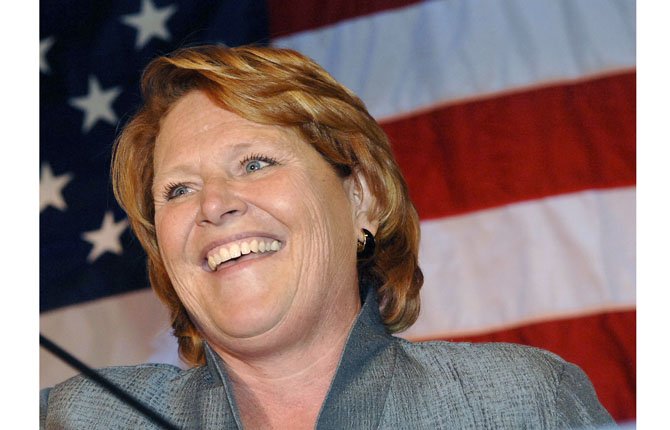 Gun control struggles
SEN. HEIDI Heitkamp, D-N.D., addresses her supporters Nov. 6 in Bismarck, N.D. Despite a proposal backed by over 8 in 10 people in polls, gun control supporters are struggling to win over moderate Democrats like Heitkamp in their drive to push expanded background checks of firearms purchasers through the Senate next month. Backed by a $12 million TV advertising campaign financed by New York Mayor Michael Bloomberg, gun control groups scheduled rallies around the country Thursday aimed at pressuring senators to back the effort. President Barack Obama was meeting at the White House with gun violence victims.

Stories this photo appears in:

JOHANNESBURG (AP) — South Africa's presidency says 94-year-old Nelson Mandela is responding positively to hospital treatment for a recurring lung infection. The office of President Jacob Zuma also said in a statement Thursday that the former president and anti-apartheid leader remains under observation.