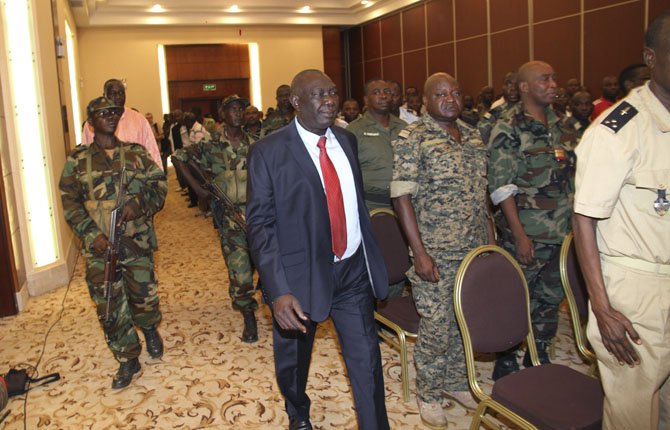 Michel Djotodia, center, the rebel leader who declared himself president over the weekend after his soldiers seized the capital, arrives for a meeting with members of the government armed forces, in Bangui, Central African Republic, Thursday, March 28, 2013. Two months after a power-sharing deal, Djotodia's forces invaded the capital and he declared himself president of the impoverished, but mineral-rich nation for at least the next three years. Some of his colleagues from the Seleka rebel alliance are already saying they never intended for him to single-handedly lead the country after the ouster of longtime President Francois Bozize.
Stories this photo appears in:

DAKAR, Senegal (AP) — Michel Djotodia showed up for peace talks a few months ago in camouflage and a turban as the face of Central African Republic's rebel movement. Now he has traded those fatigues for a suit as the country's new self-declared leader after overthrowing the president of a decade.