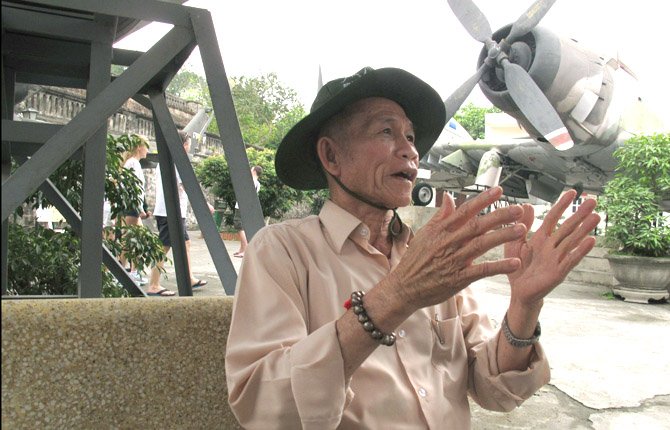 Vietnam anniversary
VIETNAM WAR veteran Ho Van Minh talks about his experience as a North Vietnamese soldier during the war at the Vietnam Military History Museum in Hanoi Thursday, March 28. The 77-year-old lost his right leg to a land mine while advancing on Saigon, just a month before that city fell. Today, March 29, marks the 40th anniversary of the American withdrawal of combat troops from Vietnam.

Stories this photo appears in:

BERLIN (AP) — "Are there still Jews in Germany?" "Are the Jews a chosen people?" Nearly 70 years after the Holocaust, there is no more sensitive an issue in German life as the role of Jews. With fewer than 200,000 Jews among Germany's 82 million people, few Germans born after World War II know any Jews or much about them.