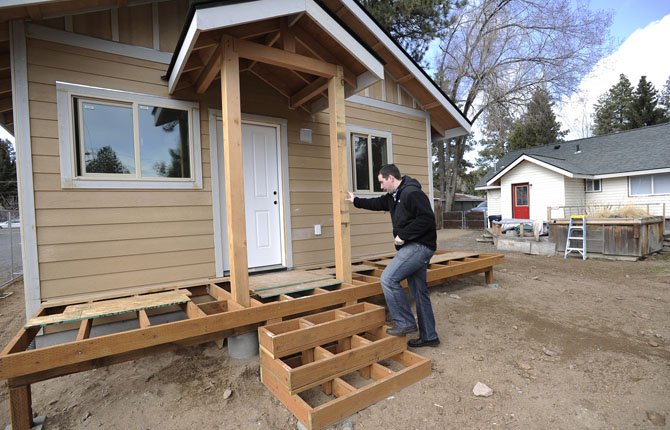 Ryan Davies walks into the accessory dwelling behind his home March 21 in Bend.

Stories this photo appears in:

BEND (AP) — Homebuilding made a comeback in Bend last year, led by a trend away from the luxury real estate typical during the bubble and toward scaled-down projects for the price-conscious buyer. The 452 single-family home permits issued by the city in 2012 outpaced the 406 issued in 2010 and 2011 combined, Bend permit records show. But the homes were considerably smaller than their prerecession counterparts — about 15 percent smaller on average than those permitted in 2007.