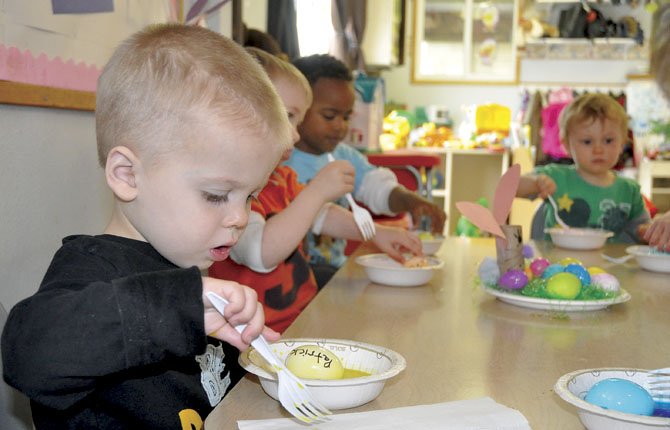 PRESCHOOLER PATRICK, foreground, concentrates on the egg that is turning yellow in a bowl of dye as his classmates, from left, Ben, Brandon and Sam do the same March 28 at Great and Small child care in The Dalles.
Stories this photo appears in:

Thanksgiving is all about the turkey, Valentine's Day brings chocolate, and cookies for Santa are a must at Christmas, but everyone knows it just wouldn't be Easter without eggs. Eating the eggs, however, seems to be an afterthought. Easter eggs are for dyeing, decorating with wax, rolling on the White House lawn with a spoon, hiding them and hunting for them.