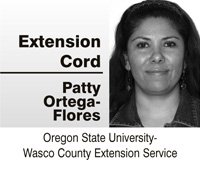 Stories this photo appears in:

A delicious mud pie, a good-luck rock, a friendly frog — just some of the types of goodies kids love to bring home. But these adorable gifts also can bring millions of germs with them.

Una de las preguntas más frecuentes que los padres tienen acerca de las dietas de sus niños es si deben servir postres después de las comidas.

One of the most frequent questions parents have about their children's diets is whether they should serve dessert after meals.
Su cuerpo depende de agua para su supervivencia. ¿Sabía usted que el agua constituye más de la mitad de todo su peso corporal? Cada célula, tejido y órgano de su cuerpo necesita agua para funcionar correctamente. Por ejemplo, su cuerpo usa agua para mantener su temperatura, para remover productos de desecho y para lubricar las articulaciones.
Your body depends on water for survival. Did you know that water makes up more than half of your body weight? Every cell, tissue and organ in your body needs water to function correctly. For example, your body uses water to maintain its temperature, remove waste and lubricate joints.
Durante décadas, en toda América, un golpe en la puerta significaba un amigo había llegado a visitar o, mejor aún, el lechero, haciendo sus entregas semanales.

For decades, all across America, a knock at the door meant either a friend had arrived to visit or, better yet, the milkman was there, bearing his weekly deliveries. Though home milk delivery — and the nostalgic glass bottles it came in — had largely disappeared by the 1960s, our thirst for the beverage (and the endless nutrients and creamy flavor it provides) remained strong. Many of us were raised drinking milk with every meal (thanks, mom and dad!), and we can probably recall our own favorite milk moments: pairing milk with a freshly baked cookie or a classic peanut butter and jelly sandwich, or, come winter, warming up with hot chocolate made with milk and topped with mini marshmallows.

You may be surprised to know that a healthy heart starts in childhood.

En veces nada más necesitamos de un recordatorio en formas para mejorar el comer y los hábitos de actividad. No tiene que ser drástico. De hecho, pasos pequeños son más fáciles de seguir e incorporar en la rutina diaria de su familia, Se sorprenderá como los cambios más pequeñitos pueden tener un significado diferente en la salud y bienestar de su familia. Hay más de 15 días festivos durante el año que su familia y su niño pueden celebrar. Las Fiestas no tienen que ser un tiempo de mala nutrición y actividad. De hecho, con algunas adiciones o modificaciones a su fiesta, puede ser un tiempo muy saludable y activo para la familia entera. Aquí tiene una lista de consejos para las Fiestas que ayudan a Promover Divertidas y Saludables Fiestas Por Todo el Año

Sometimes you just need a little reminder of ways to improve your family's eating and activity habits. It does not have to be drastic. In fact, smaller steps are easier to follow and incorporate into your family's daily routine. You may be surprised how the littlest changes can make a significant difference in your family's overall health and well-being.

Una de las mejores maneras en que usted le puede ayudar a su niño a vivir saludablemente y a mantener un peso saludable es enseñarle lo que parece el tamaño actual de una porción.

One of the best ways you can help your child live healthy and maintain a healthy weight is to teach them what an actual serving size looks like.

Making movement fun is one way parents can help keep children fit. Hacer divertido el movimiento es una manera en que los padres pueden ayudar a mantener a los niños en forma.