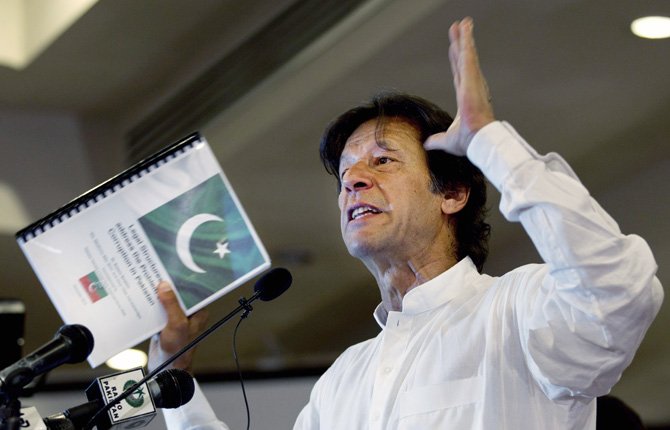 Pakistan's former cricket star-turned-politician Imran Khan gestures as he speaks about his party, Pakistan Tehreek-e-Insaf in Islamabad, Pakistan in this April 9 file photo. Khan, who many analysts believe will end up playing a key role in the opposition after the election, has been even more critical of Pakistan's relationship with the U.S., saying he would "end the system of American slavery."
Stories this photo appears in:

ISLAMABAD (AP) — On the campaign trail in Pakistan, candidates boast about their readiness to stand up to Washington and often tout their anti-American credentials. One party leader even claims he would shoot down U.S. drones if he comes to power.