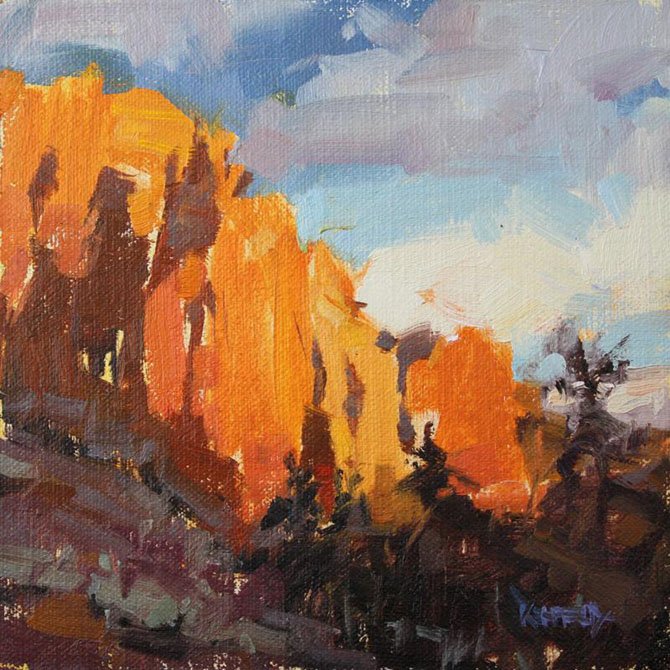 The Nature of Art
ARTISTS TERRI Johanson (fused glass), Karen Watson (pastels) and Cathleen Rehfelt (Oils) are featured at The Dalles Art Center through May with works that explore The Nature of Art. An opening reception hosted by the Mid-Columbia Senior Center is planned tonight, from 5 to 7 p.m.
Contributed art/Cathleen Rehfeld
Stories this photo appears in:

May is Creative Beginnings Months so take some time to enjoy the creativity that surrounds us in the Columbia River Gorge, from nature's handiwork in the form of abundantly beautiful native wildflowers (see our front page today), to the abundant talents of local artists and musicians, you can't shake a stick without finding a painter, musician, poet or performer.