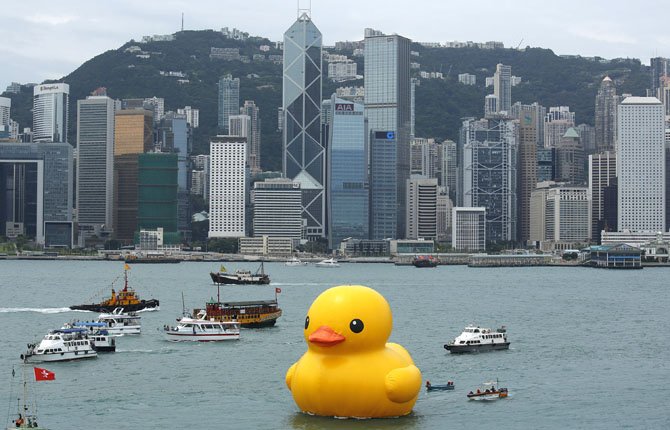 Rubber Ducky Sees World
A giant Rubber Duck created by Dutch artist Florentijn Hofman is towed along Hong Kong's Victoria Habour May 2. Since 2007 the 54-foot-tall Rubber Duck has traveled to various cites including Osaka, Sydney, Sao Paulo and Amsterdam.
Stories this photo appears in:

HONG KONG (AP) — A six-story-high rubber duck is making a big splash in Hong Kong. Crowds watched the inflatable duck being pulled by tugboat across Victoria Harbor in front of Hong Kong's signature skyscraper skyline.

NEW YORK (AP) — Health officials say suicides among middle-aged Americans climbed at a startling rate over the past decade, a period that included the recession. Overall, the suicide rate for the age group jumped 28 percent from 1999 to 2010. And among whites, it shot up 40 percent.