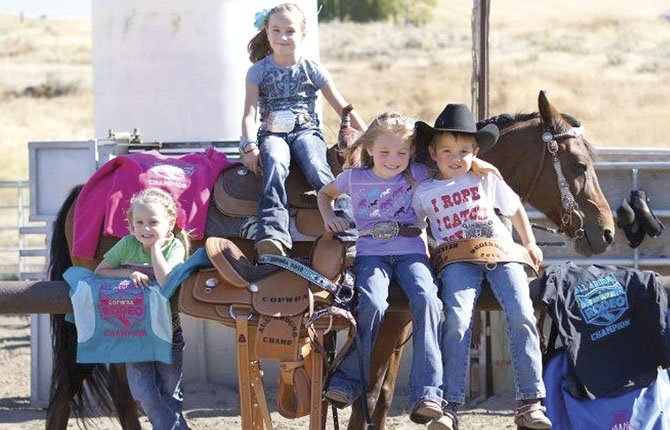 LOCAL RODEO youngsters (pictured from left to right), Ava Malcolm,4, Madi Malcolm, 8, Nellie Wilkinson 5, and Klayton Schanno, 5, bask in the glory of winning awards last season. This group is headed to Prineville Saturday for the 2013 opening event of Central Oregon Peewee Rodeo Association action.
Stories this photo appears in:

Award-winning peewee rodeo athletes headed to Prineville for a kickoff meet this weekend A quintet of determined peewee rodeo stars is coming off an award-winning 2012 season – they are back for more this summer.