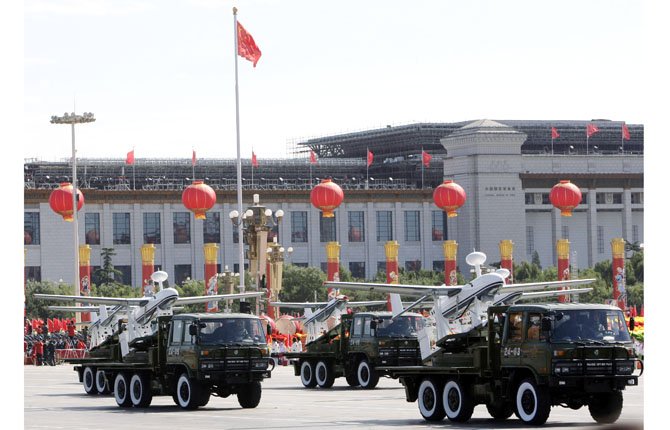 TRUCKS LOADED with the Chinese made drones, the ASN-207, take part in a military parade marking China's 60th anniversary in 2009 held near Tiananmen Square in Beijing. Chinese aerospace firms have developed dozens of drones, known also as unmanned aerial vehicles, or UAVs, and analysts say that, although China still trails the U.S. and Israel, the industry leaders, its technology is maturing rapidly and on the cusp of widespread use for surveillance and combat strikes.
Stories this photo appears in:

Asian country increases UAV deployments BEIJING — Determined to kill or capture a murderous Mekong River drug lord, China's security forces considered a tactic they'd never tried before: calling a drone strike on his remote hideaway deep in the hills of Myanmar.