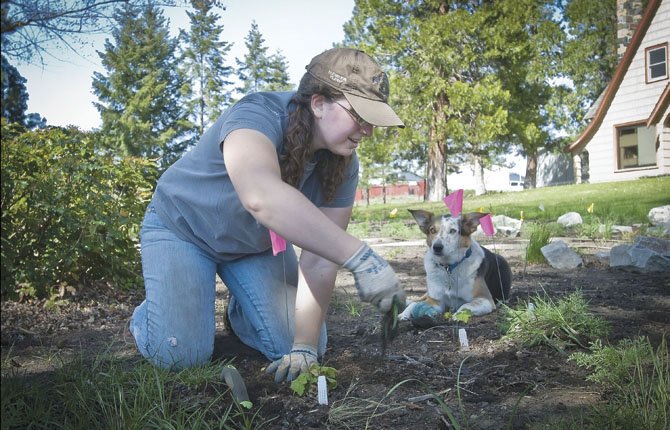 Botanist Christina Wesseler weeds a native planting at the Barlow Ranger District office Thursday, May 2, in Dufur. Watching her work, with a ball cradled hopefully between her paws, is a co-worker's dog named Bingo.
Stories this photo appears in:

The new plantings were made after the offices were recently expanded, and Wesseler hopes to create a dendrology tour area in what was once a large lawn.