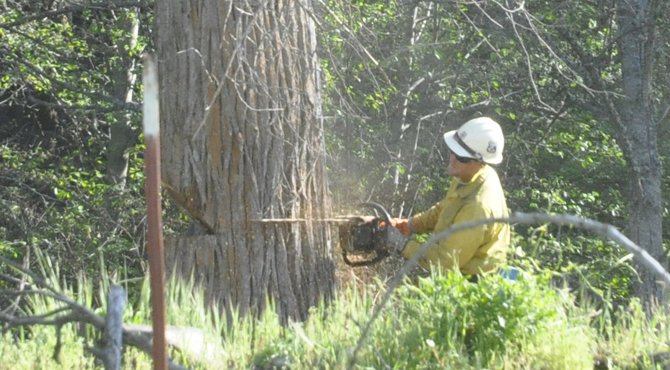 A US Forest Service firefighter notches a tree for felling Friday, May 3, at the Mill Creek Fire.
Kathy Ursprung photo
Stories this photo appears in:

Just as Oregon's Wildfire Awareness week gets under way, firefighters are hoping two simultaneous fires Friday, May 3 — one on Sevenmile Hill and another on Mill Creek — are not a glimpse of worse to come.

Fuels are drying out, says fire chief
Mid-Columbia Fire and Rescue calls on surrounding agencies for help with simultaneous wildfires on Sevenmile Hill and Mill Creek.