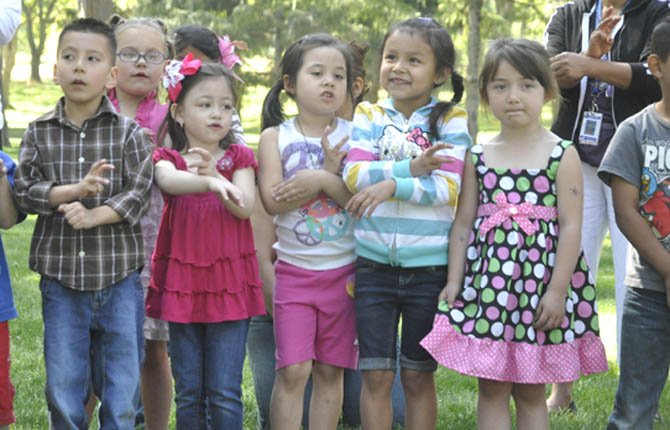 Head Start students seranade their parents with a set of songs during the annual Head Start barbeque May 3 to celebrate the students' and parents' accomplishments for the year. In math, for example, the students at The Dalles Head Start went from 29 percent meeting standards in the fall to 77 percent meeting or exceeding in the winter. The barbeque is hosted by the Kiwanis Club, which also pays for books for students to take home throughout the year.
Stories this photo appears in:

Youth events in brief from May 7, 2013.