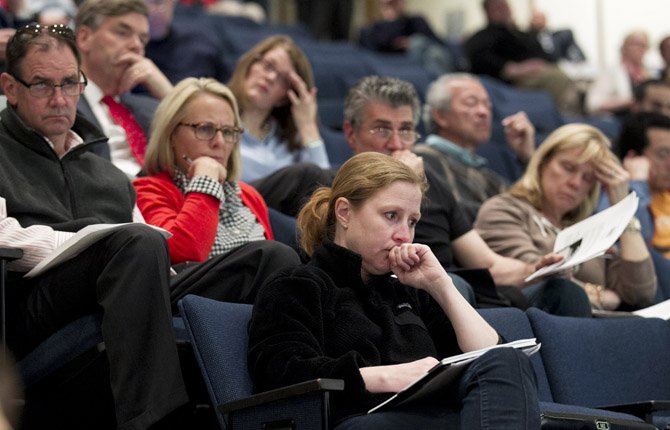 Audience members listen as administrator Kenneth Feinberg delivers an opening statement at The One Fund town hall meeting at the Boston Public Library May 6. The One Fund town hall solicited feedback from the public and outlined how initial funds would be distributed at the end of June.
Stories this photo appears in:

BOSTON (AP) — A Massachusetts funeral director is striking out in his search for a place to bury the Boston Marathon bombing suspect killed in a gunbattle with police.