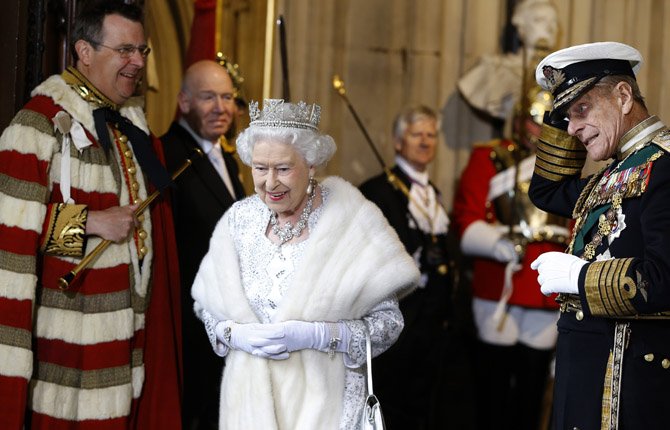 God Save the Queen
Britain's Queen Elizabeth II smiles with The Duke of Edinburgh, right, as they leave after the State Opening of Parliament, at the Houses of Parliament in London, May 8. The State Opening of Parliament marks the formal start of the parliamentary year, the Queen will deliver a speech which will set out the government's agenda for the coming year.
Stories this photo appears in:

BOSTON (AP) — The chief of the police in Worcester, Mass., says the department has been reluctantly dragged into the efforts to find a burial plot for dead Boston Marathon suspect Tamerlan Tsarnaev, and a deal for the state prisons department to take the body has fallen through.