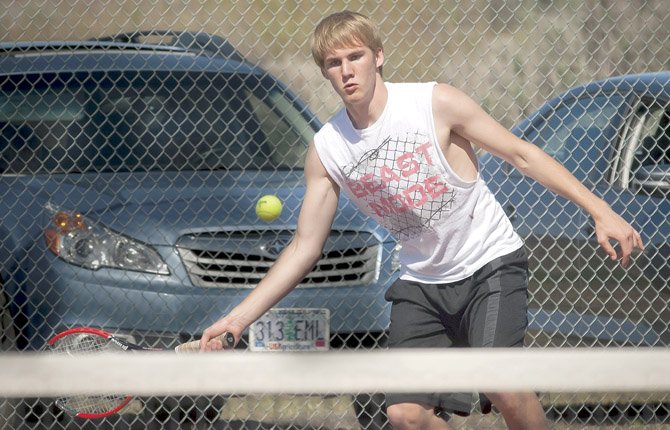 Sherman senior Brian Simantel takes a shot at his Stanfield opponent during last Friday's matchup in Moro. With this week to put in final preparations for this weekend in Tri-Cities, the Husky boys and girls tennis teams are looking to maintain recent district success to move forward for critical state qualifications.
Stories this photo appears in:

Sherman tennis team has depth, experience as recipe for district tourney success Former state tennis qualifiers and seniors, Maddie Belshe and Brian Simantel, have one last chance to extend their seasons for the Sherman Huskies, as the 4A/3A/2A/1A Special District journey continues for this group starting at 8 a.m. Friday for the first of two days of play in Tri-Cities, Wash.