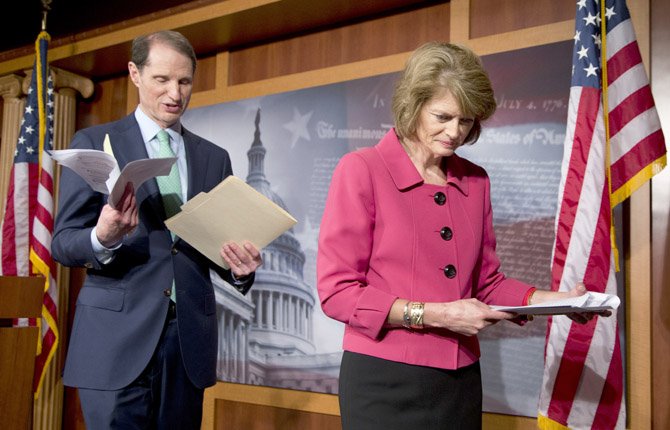 Sen. Ron Wyden, D-Ore., left, follows Sen. Lisa Murkowski, R-Alaska as they leave the podium after a news conference on Capitol Hill in Washington, April 23, to discuss campaign finance reform.

Stories this photo appears in:

Sens. Ron Wyden, D-Ore., and Lisa Murkowski, R-Alaska, have delivered on their promise to propose legislation that requires fuller disclosure of campaign contributions — the sole recourse for those seeking campaign finance sanity in the wake of the U.S. Supreme Court's Citizens United decision, which allows corporations to spend unlimited amounts of money in elections.